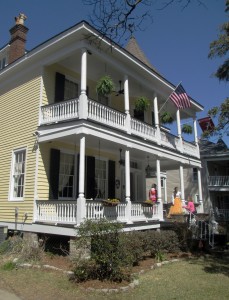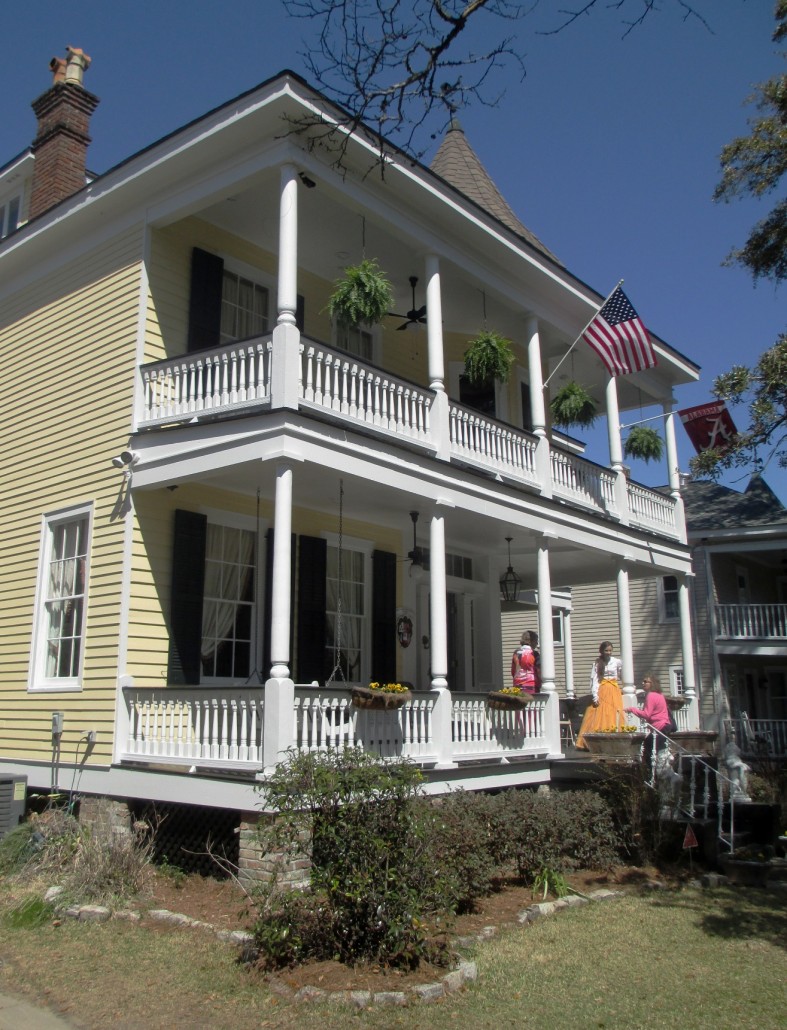 Mobile, Alabama Historic Homes Tour
Sponsored by the Historic Mobile Preservation Society
Held annually in March for the past 45 years, it provides an opportunity to see inside some of the lovely older homes in the city.  This year's 8 homes were centered around historic Washington Square in the Oakleigh Garden Historic District.  The tour was entitled "Contemporary Living in Historic Settings." Homes from the 1850s to the early 20th century were on display. For this Northerner, it was a thrill to see into the gentile Southern life style so uncommon up here in Michigan.  I was struck not only by the beauty of the homes, loving restored, but the fine furnishings and knowledgeable guides. I never saw so many grand pianos in one small location – likely a tribute to the Antebellum Southern culture where musical proficiency was an essential skill.
If you are in the South in March I highly recommend attending this well-organized tour that will allow you to brush up on your refinement techniques!
Rob Schweitzer – Historic House Colors