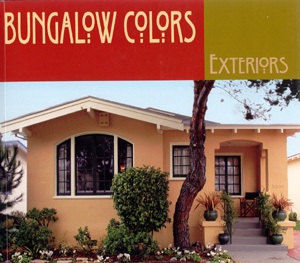 Bungalow Colors Exteriors
Rob has authored the award winning book, Bungalow Colors Exteriors.
Oregon Home – February 2003

"I can't help but wish that neighborhood associations had the money to give a complimentary copy of this book to every homeowner who is contemplating a new paint job for his or her old house."
I am often asked by clients about how to obtain more information about such topics as house painting, architectural styles, and appropriate interior decor.   Now with the help of Amazon books I can offer you a chance to browse through and purchase from a list of what I consider useful books on those topics. As always, I will be happy to recommend specific titles that suit your house and /or research needs.
Arts & Crafts Era
---
Bungalows
---
Colonial Period Homes
---
Color
---
General Housing History & Information
---
Greek Revival
---
Interiors – Historic
---
Kids
---
Kit & Mail Order Houses
---
Paint – How-To
---
Architectural Style Guides
---
Victorian Architecture
---
Videos
Videos about Frank Lloyd Wright:
Videos of Interest to Historic Home Owners:
America's Castles Series: